Health Science
Patient Care Assistant
Integrated Education and Training
Be part of the exciting health science field!
Course Content:
The Patient Care Assistant Integrated Education and Training program is for students interested in rapidly earning the credentials and skills necessary to enter the nursing field while simultaneously continuing to learn English. Through an integrated approach and single set of learning objectives, student will complete an ESOL program and prepare for employment as cross-trained nursing assistants and provide foundational knowledge and skills. Students receive training in communication and interpersonal skills, infection control, safety/emergency procedures, promoting residents. independence, and respecting patient rights. The PCA works in the hospital setting as a member of the healthcare team under the direction of the nurse. Duties include taking vital signs and assisting patients with basic tasks.
A certificate is issued at the successful completion of the program in accordance with State guidelines. Graduates are eligible to take the Certified Nursing Assistant (CNA) certification examination. The Florida Department of Health/Board of Nursing will issue a certificate to those who pass the examination. Classes held at Arthur Ashe, Jr. Campus, 1701 NW 23rd Ave, Ft. Lauderdale
Additional Skills Covered:
Communication Skills & Challenges
End-of-Life Care
Emergency Care/First Aid/Disasters
Ethical & Legal Issues
Human Needs & Development
Infection Prevention & Control
Nursing Assistant Role & Employability Skills
Nutrition
Personal Patient/Environment Care
Rehabilitative & Restorative Care
Safety & Body Mechanics
Subacute Care
The Body System
Vital Signs
Industry Certification Exam & State Credential:

Students will be prepared to take an approved state and/or nationally recognized industry certification or licensure exam in their field of study.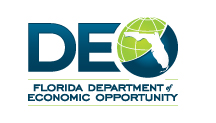 Job Outlook:
For information regarding Patient Care Assistant salaries/wages, visit floridajobs.org.
The Daytime Program is offered at the Arthur Ashe, Jr. Campus
1701 NW 23rd Ave., Ft. Lauderdale, 33311
Program Length:

290 hours (approximately 10 weeks – full time)
Program Offered:
August, November & February
Delivery Method:
Traditional – 100% classroom based
Days & Times:

Traditional:
Monday – Friday
7:05 a.m. – 1:50 p.m