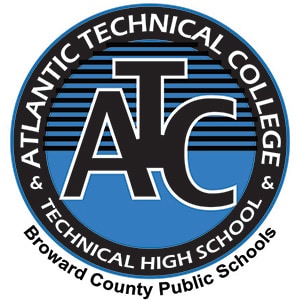 Apprenticeship
---
Apprenticeship Training – Earn While You Learn: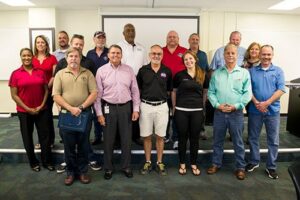 Apprenticeship is a method of training individuals in a trade using a combination of on-the-job skills development and classroom/lab related instruction. There are both union and non-union programs. Apprenticeship training programs in Florida operate in accordance with federal and state laws and rules. Apprenticeship training offers the individual a chance to "earn while you learn." In addition to a paid 40 hour on-the-job training work week under the supervision of a journeyperson, apprentices are required to attend related training on selected evenings and/or weekends.
Wage increases are granted as the apprentice gains time in training and acquires experience.
Apprenticeship training programs vary in length depending on the trade and can take from three to five years to complete.
Atlantic Technical College serves as the Apprenticeship LEA (Local Educational Agency) for Broward County Public Schools, and coordinates the largest apprenticeship training program in Florida.
The Council on Occupational Education (COE) does not accredit avocational programs such as ESOL, ABE, GED® Test Preparation, AAAE, or Apprenticeship.  In addition, these programs do not qualify for Title IV financial aid assistance.
Apprenticeship Training Programs at Broward County Public Schools include:
Program
Union
Non-Union
A/C, Refrigeration & Heating Technology
561-842-1063
561-842-1063
954-325-9112
Brick & Block Masonry
 
561-400-6345
Carpentry
954-739-9200
561-842-1063
Commercial Sign, Design & Fabrication
561-842-1063
 
Electrician
561-968-4400
954-580-2950
561-842-1063
Elevator Constructor/Mechanic
561-842-1063
 
 
 
 
Glazing
561-842-1063
 
Heavy Equipment Operator
954-434-8309
 
Industrial Machinery Maintenance (Piledrivers)
954-739-9200
 
Industrial Pipefitter (Sprinkler Fitter)
561-422-9821 x 2
561-842-1063
Line Erector
561-842-1063
954-580-2950
Machining
 
954-292-0040
561-842-1063
Maintenance Repairer, Building
 
954-556-4100 x1405
Painting/Decorating
561-842-1063
 
Plumbing Technology
954-525-1830
561-842-1063
954-530-6491
561-842-1063
Roofing
954-580-2950
 
Structural Steel Work/Ironworker
954-524-3352
561-842-1063
 
 
 
 
 
 
 
Upon completion of an Apprenticeship program and meeting eligibility requirements, students may be able to transfer college credits to Broward College toward an AS Degree.
For more information, call the Apprenticeship Training office today!
(754) 321-5261