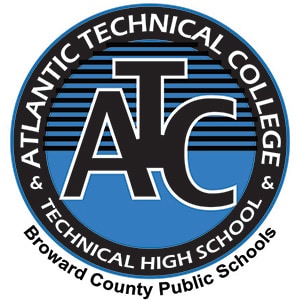 Book Store Hours
Monday through Friday
8:00 a.m. to 3:00 p.m. (Closed 12:00 p.m. to 1:00 p.m. for lunch)
Hours are extended during registration periods.

Textbook Buy-Back Program

The Bookstore will buy back certain textbooks. In order for the Bookstore to buy the book back, the student must have the original receipt and the book must be in good condition as determined by the bookstore manager.  In addition, the Bookstore sells select used books based on the available inventory.  Please see the  bookstore manager for prices.


Textbooks, Access Codes, and Supplies – Purchases can be paid by credit card, debit card, or cash.  To find out what items are needed for your program click here to download the booklist.

Parking Decals

Magnet students must purchase their parking decal from the ATC Bookstore for $15.00.
CDE students must purchase parking decals from the Office of Student Affairs for $15.00.
Adult students will receive a parking decal when they enroll.  Replacement or an additional decal can be purchased from the Office of Student Affairs for $15.00.

Cafeteria Hours
Cafeteria Hours:
Monday through Friday
Tuesday and Thursday

Technical High School Lunch Period

6:30 a.m. – 1:00 p.m.
5:00 p.m. – 8:00 p.m.

11:45 a.m. – 12:15 p.m.

Breakfast: Monday through Friday

Free and reduced breakfast program for eligible Technical High School students

6:30 a.m. – 9:30 a.m.

6:30 a.m. – 7:00 a.m.

Lunch: Monday through Friday
10:00 a.m. – 1:00 p.m.
Dinner: Tuesday and Thursday
5:00 p.m. – 8:00 p.m.

Closed on Teacher Planning Days and for Special Events  

View the latest Health Inspection Reports