Information Technology
Network Support Services (Cisco Academy)
Be part of the exciting IT industry!
The Network Support Services program offers comprehensive training in information technology with a strong focus on network support and administration. Students will learn to create, optimize, and troubleshoot computer networks, gaining hands-on experience with hardware and peripherals. Additionally, students will be well-prepared for IT support roles, ready to tackle the challenges of today's evolving IT landscape. Join us for a rewarding journey to become a skilled IT professional.
Additional Skills Covered:
CCNA Routing and Switching Training
CompTIA A+ Training
CompTIA IT Fundamentals Training
CompTIA Network+ Training
Computer User Support
Employability Skills
Hardware and Software Troubleshooting
Installation and Configuration Activities
Network Configuration
Industry Certification & State Credential Exams:
Students will be prepared to take an approved state and/or nationally recognized industry certification or licensure exam in their field of study.
College Credit Transfer Opportunity and/or Advanced Standing:
Upon completion of the program and meeting eligibility requirements, including the attainment of an aligned industry certification, students may be awarded credits toward an Associate Degree by Broward College or the Florida College System. Students must enroll within two (2) years of completing the program at Atlantic Technical College. Additional college credit may be awarded with the attainment of additional industry certifications..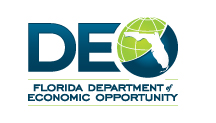 Job Outlook:
For information regarding Network Support Services salaries/wages, visit floridajobs.org.
Program Length:
1050 hours (approximately 10 months – full time; 20 months – part time)
Program Offered:
August, January & June
Delivery Method:
Traditional – 100% classroom based
Hybrid – Less than 100% of instructional hours via distance education (online)
Date & Times:

Traditional:

Monday – Friday
7:05 a.m. – 1:50 p.m. (full-time)
Monday – Friday
7:05 a.m. – 10:05 a.m. (part-time)
Hybrid
with mandatory on-campus labs and finals:
Distance
Monday, Tuesday, Wednesday, Friday
On-campus Lab
Thursday
5:30 p.m. – 8:30 p.m.