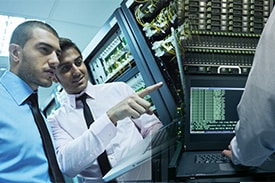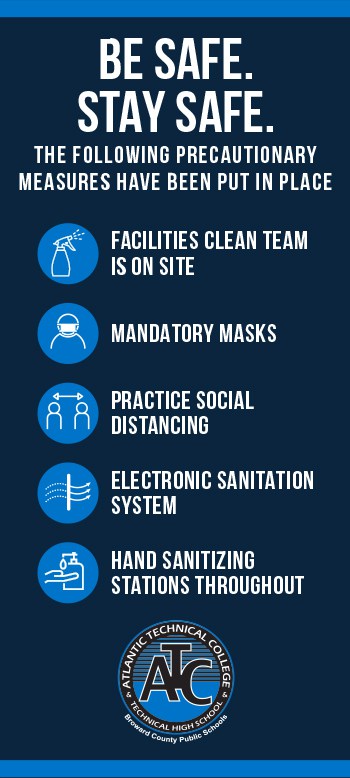 Get Started on Your Career Path Today!
Step 1 – Attend a Program Specific Orientation
Step 2 – Complete an Application
Step 3 – Apply for Financial Aid (Optional)
Step 4 – Request Disability Services (Optional)
Step 5 – Complete Registration Packet Forms
Step 6 – Counselor Interview
Step 7 – Registration & Enrollment
Network Support Services (Cisco Academy)

Program Length:
1050 hours (approximately 10 months – full time)
Delivery Method:
Traditional – 100% classroom based
Distance – 50% or more instructional hours via distance education (online)
Date & Times:
Traditional:
Monday – Friday     7:05 a.m. – 1:50 p.m. (full-time)
Monday – Friday     7:05 a.m. – 10:05 a.m. (part-time)
Blended Distance – with mandatory on-campus labs and finals:
Distance – Monday, Tuesday, Wednesday, Friday
On-campus Lab – Thursday     5:30 p.m. – 8:30 p.m.
Course Content: The Network Support Services programs prepares students for employment in network administration as network support specialists. The program prepares students to create, monitor, and maintain computer networks and operate computers and peripheral equipment. Laboratory activities are an integral part of this program. Activities include building and maintaining computers, installing operating systems, configuring routers and switches, and demonstrating mastery through culminating case studies.
Additional Skills Covered:
A+ Certification Training
Business Fundamentals
CCNA Routing and Switching Training
Computer Literacy
Computer User Support
Employability Skills and Portfolios
Hardware and Software Troubleshooting
Installation and Configuration Activities
Microsoft Office
Network Configuration
Network+ Certification Training
Industry Certification & State Credential Exams:
Students will be prepared to take an approved state and/or nationally recognized industry certification or licensure exam in their field of study.
College Credit Transfer Opportunity and/or Advanced Credit:
Upon completion of the program and meeting eligibility requirements, including the attainment of an aligned industry certification, students may be awarded credits toward an Associate Degree by Broward College or the Florida College System. Students must enroll within two (2) years of completing the program at Atlantic Technical College. Additional college credit may be awarded with the attainment of additional industry certifications..
To get started in the Network Support Services program, Sign up today for the program orientation! Advisor: [email protected]