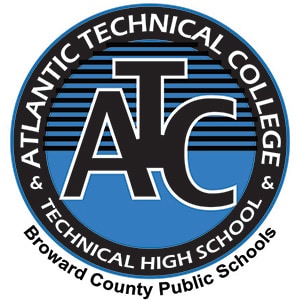 English for Speakers of Other Languages (ESOL)
---
ESOL Campus @ Coconut Creek High School 1400 Northwest 44th Ave., Coconut Creek   33066 754-321-5350
Atlantic Technical College, Arthur Ashe, Jr. Campus 1701 NW 23rd. Ave., Ft. Lauderdale, 33311 754-322-2800
English for Speakers of Other Languages (ESOL) The ESOL program prepares non-native English learners with the skills to communicate in English, to improve job skills and to further their technical and academic studies.
Class Schedule:
Monday – Friday: 8:00 am – 2:30 pm (Arthur Ashe, Jr. Campus and ESOL Campus @ Coconut Creek High School)
Monday – Thursday: 5:00 pm – 9:00 pm (ATC – Main Campus)
Download a Syllabus for Your Class Here:
Level B – Low Beginning
Level C – High Beginning
Level D – Low Intermediate
Level E – High Intermediate
Level F – Advanced
Online Levels 2 – 6
---
Accent Reduction will teach you how to create the sounds of Standard American English.  In addition, we focus on common grammar and sentence structure errors.  Taking this course will give you greater confidence when communicating with a native speaker; applying for a job; going through the interview process; and answering the telephone.  People will no longer ask you to repeat what you said.   What a great feeling! Evenings on the ATC Main Campus. Schedule to be determined, call for more information.
The Council on Occupational Education (COE) does not accredit avocational programs such as ESOL, ABE, GED®, or AAAE.  In addition, these programs do not qualify for Title IV financial aid assistance.