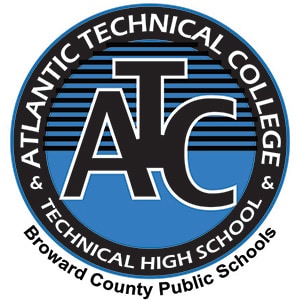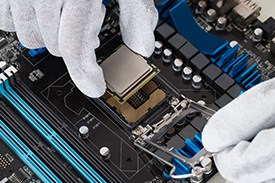 Get Started on your Career Plan Today!
Step 1⇒ Attend a Program Orientation
Step 2 ⇒ Take the Tests of Adult Basic Education or meet exemption criteria
See your counselor/advisor for details on test exemption criteria.
Accommodations for testing are available to qualified individuals.
Visit the Office of Disability Services for details before testing.
Step 3 ⇒ Meet with your counselor/advisor 
Receive test results
Discuss technical or academic program placement
Special needs
Financial aid
Registration procedures
Step 4 ⇒ Registration and Enrollment
Electronic Technology
(Emphasis on computer technology)
Program Length:
1400 hours/approx. 14 months – full time
Schedule:
M – F     7:05 a.m. – 1:50 p.m.
Course Content:
Students will learn to diagnose and correct operational problems in computers and microprocessor based devises that are caused by mechanical, electrical or electronic, hardware and/or software malfunctions.  Instruction covers connecting, configuring, and troubleshooting computers for networking connectivity; and maintaining network clients and peripherals using various network operating systems. Laboratory activities provide instruction in the use of tools, test equipment, materials and processes found in the computer electronics, service and repair, and networking service industry. Students use various types of precision test equipment for analyzing, repairing, and troubleshooting software, computer hardware, electronic devices, and local area networks. Special Note: Prospective students should have a basic knowledge of computer operating systems.
Additional Skills Covered:
Win 10, Linux, and Win 2012 Server
Installation, Configuration & Upgrading Computers
Diagnosing & Troubleshooting
Preventative Maintenance
Motherboard/Processors/Memory
Printers & Peripherals
Networking Infrastructure and Administration
Routers Fundamentals
Electronics, Microprocessors, Digital Interface, and DC & AC electricity
Employability Skills
Special Note:
Prospective students should have a basic knowledge of computer operating systems.
Industry Certification & State Credential Exams:
Students will be prepared to take an approved state and/or nationally recognized industry certification or licensure exam in their field of study.
College Credit Transfer Opportunity and /or Advanced Standing:
Upon completion of the program and meeting eligibility requirements, including the attainment of an aligned industry credential, students may be awarded credits toward an AS/AAS Degree by Broward College or the Florida College System.  Students must enroll in Broward College within 2 years of completing the program at Atlantic Technical College. Additional college credit may be awarded with the attainment of additional industry credentials.
Electronic Technology, attend a program orientation. Or contact the counselor at [email protected].
Job Outlook in the Ft. Lauderdale area:
Demand for Electronic Technicians is expected to grow 4%* between 2014 and 2024.
Entry level wages are about $12.00/hour**. Actual wages vary according to education, experience and certifications.
* Bureau of Labor Statistics
**The Florida Department of Economic Opportunity