Health Science
Dental Assisting Technology & Management (ATD)
Be part of the exciting health industry!
Enroll in our Dental Assisting Technology & Management (ATD) program today.
Students will be taught the basic knowledge and skills to offer direct chairside assistance to the dentist, expose dental radiographs, and educate and instruct patients in preventive dental techniques. Students will be trained in infection control procedures, disease prevention, dental procedures and instruments and business office procedures.
Upon successful completion of the program and in accordance with state guidelines, students are issued an Applied Technology Diploma (ATD) in Dental Assisting Technology and Management with Expanded Duties and Dental Radiography.
The program in dental assisting is accredited by the Commission on Dental Accreditation and has been granted the accreditation status of "approved without reporting requirements". The Commission is a specialized accrediting body recognized by the United States Department of Education. The Commission on Dental Accreditation can be contacted at (312) 440-4653 or at 211 East Chicago Avenue, Chicago, IL 60611. The Commission's web address is coda.ada.org/.
NOTE: High School or High School Equivalency Diploma required.
Additional Skills Covered:
Anatomy & Physiology (Dental Anatomy & Nomenclature)
Bloodborne Diseases HIV/AIDS, HBV
Clinical Dental Procedures
Communication & Interpersonal Skills
Computer Literacy
CPR, BLS Healthcare Provider
Dental Radiography
Dental Specialties Terminology & Material
Domestic Violence
HIPAA
Infection Control Procedures
Legal and Ethical Responsibilities
Patient Care, Dental/Surgical
Pharmacology and Pain Control
Safety & Emergency Procedures (Dental Office)
Sterilization Techniques, Principles & Processes
Wellness & Disease Concepts
Industry Certification & State Credential Exams:
Students will be prepared to take one or more approved state and/or nationally recognized industry certifications or licensure exams in their field of study.
College Credit Transfer Opportunity and/or Advanced Standing:

Upon completion of the program and meeting eligibility requirements, including the attainment of an aligned industry certification, students may be awarded credits toward an Associate Degree by Broward College or the Florida College System.  Students must enroll within two (2) years of completing the program at Atlantic Technical College. Additional college credit may be awarded with the attainment of additional industry certifications.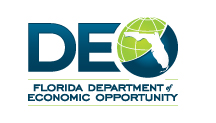 Job Outlook:
For information regarding Dental Assisting Technology & Management salaries/wages, visit floridajobs.org.
Enroll in our Dental Assisting Technology & Management program today.
To get started in the Dental Assisting Technology & Management (ATD) program, sign up for an ATC Program Information Session.
Program Length:

1230 hours (approximately 12 months – full time)
Program Offered:
January
Delivery Method:
Traditional – 100% classroom based
Days & Times:

Traditional
Monday – Friday
7:05 a.m. – 1:50 p.m.