Business Management & Administration
Business Management & Analysis
Be part of the exciting business industry!
Course Content:

The content of the program focuses on technical skill proficiency especially in the areas of spreadsheets, database management, and project management. Students will gain proficiency in all phases of communication skills – reading, writing, and oral communication, as well as customer service skills.
The purpose of this program is to prepare students for employment in careers in business, management, and administration. The content includes communication skills, accounting concepts and practices, business law concepts, leadership skills, entrepreneurship, business computer applications, business ethics, governmental regulations, human resources and management issues, financial and data analysis, and career development.
Additional Skills Covered:
Accounting Theory
Business Communication Skills
Business Law
Business Management
Customer Service
Employability Skills and Portfolio
Human Resources Management
Leadership & Supervision
Microsoft Office 2016
Project Management
Industry Certification & State Credential Exams:
Students will be prepared to take one or more approved state and/or nationally recognized industry certifications or licensure exams in their field of study.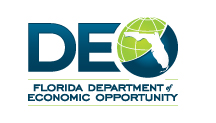 Job Outlook:
For information regarding Business Management & Analysis salaries/wages, visit floridajobs.org.
A teacher consultation and on-campus orientation are required before starting the Business Management & Analysis program.
Program Length:
900 hours (approximately 10 months – full time; 20 months – part time)
Program Offered:
August, January & June
Delivery Method:
Traditional – 100% classroom based
Distance – 100% of instructional hours via distance education (online)
Days & Times:
Monday – Friday
7:05 a.m. – 1:50 p.m. (full time)
Monday – Friday
7:05 a.m. – 10:05 a.m. (part time)
100% Distance
(with mandatory virtual weekly labs):
Distance:
Monday, Wednesday, Thursday, Friday
Virtual Lab:
Tuesday
5:30 p.m. – 8:30 p.m.