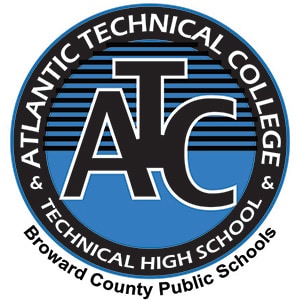 Applied Academics for Adult Education (AAAE)
---
Applied Academics for Adult Education
 is designed to provide instruction to students who need to improve reading, language arts, or mathematics skills, in order to prepare for the successful completion of a Career and Technical Education program.   Using results from the Tests of Adult Basic Education (TABE), instructors prepare individual prescriptive lessons for the student whose scores do not meet the state-mandated basic skill exit level requirements for the training program which he/she has chosen.  All students enrolled in a Career and Technical Education program consisting of 450 clock hours or more must meet a minimum basic skill level in reading, mathematics and language to receive their certificate at the completion of their program. The length of the AAAE class varies according to the student's academic needs.
What are the prerequisites for this program?
All students must take the
TABE placement tests
 (unless they meet exemption criteria). In addition, persistence and a willingness to learn, along with a good attendance record, are essential for success in the
Applied Academics for Adult Education
 classes.
What will I receive from this instruction?
Students will receive flexible, and engaging instruction taught by highly qualified teachers. Upon program completion, both academic and technical, students will be issued a certificate from their technical program.
When may I enroll in Applied Academics for Adult Education?
  Academic skills instruction may occur prior to or concurrent with enrollment in the technical program. See a program counselor for details.
When is the program offered?
Monday – Friday:  8:00 am – 2:30 pm Tuesday – Thursday:  2:00 pm – 4:00 pm Tuesday – Thursday:  2:30 pm – 4:00 pm Monday – Thursday: 5:00 pm – 9:00 pm Saturday:  8:00 am – 12:00 pm
The Council on Occupational Education (COE) does not accredit avocational programs such as ESOL, ABE, GED® Test Preparation, AAAE, or Apprenticeship.  In addition, these programs do not qualify for Title IV financial aid assistance.