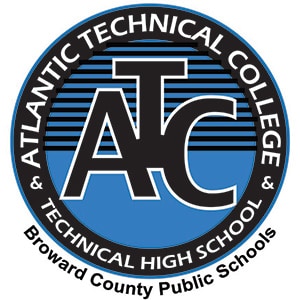 Job Outlook in the Ft. Lauderdale area:
Demand for Bakers are expected to grow about 7%* between 2014 and 2024.
Entry level wages are about $10/hour**. Actual wages vary according to education, experience and certifications.
* Bureau of Labor Statistics
**The Florida Department of Economic Opportunity
Download Important Information Here!
Baking and Pastry Arts
---
Program Length: 600 hours/approx. 9 months – full time Schedule: M – Th     4:30 p.m. – 10:00 p.m. Course Content: Students are prepared for employment as a baker or pastry cook in bakeries, restaurants, hotels and in any facility where baked goods and pastries are produced. Additional Skills Covered:
Bakeshop Ingredients
Cookies & Brownies
Custards & Creams
Enriched Yeast Dough
Fruit
Healthful & Special Needs Baking
Ice cream & Frozen Desserts
Icing & Sauces
Mise en Place
Pastry Dough
Petit Fours
Principles of Baking
Professionalism
Restaurant desserts
Tools & Equipment
Industry Certification & State Credential Exams: None at this time. College Credit Transfer Opportunity and /or Advanced Credit: Students who complete the Baking and Pastry Arts course may enter the Commercial Foods and Culinary Arts program with advanced standing. To get started in the Baking & Pastry Arts Program sign up today for a program orientation! Counselor: doris.gonzalez@browardschools.com.
Get Started on your Career Plan Today!
Step 1⇒ Attend a Program Orientation Step 2 ⇒ Take the Tests of Adult Basic Education or meet exemption criteria
See your counselor/advisor for details on test exemption criteria.

Accommodations for testing are available to qualified individuals.

Visit the Office of Disability Services for details before testing.
Step 3 ⇒ Meet with your counselor/advisor
Receive test results

Discuss technical or academic program placement

Special needs

Financial aid

Registration procedures
Step 4 ⇒ Registration and Enrollment