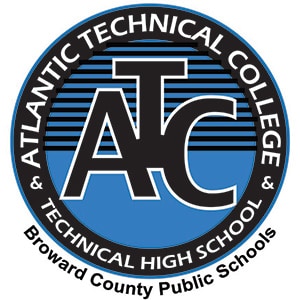 Job Outlook in the Ft. Lauderdale area:
Demand for Health Technologists is expected to grow about 15%* between 2015 and 2023.
Entry level wages for are about $13/hour**. Actual wages vary according to education, experience and certifications.
* Bureau of Labor Statistics
**The FL Dept. of Economic Opportunity
Download Important Information Here!
Electrocardiograph Technology
---
Program Length:
465 hours/approx. 4 months – full time
Schedule:
M-F        7:05 a.m. – 1:50 p.m.
Course Content:
Student will be taught the skills necessary for employment as a Health Unit Coordinator/Monitor Technician in hospitals, nursing homes, rehabilitation centers or medical offices. The Health Unit Coordinator is a key clerical person on the medical team coordinating patient care, facilitating doctor's orders, and communicating with the public. Emphasis is placed on excellent communication and interpersonal skills, computer literacy, and organized and efficient work practices. Students will also be taught how to perform a 12 – Lead EKG and interpret normal and abnormal heart rhythms. A clinical experience is offered along with classroom instruction and hands on practice.
Additional Skills Covered:
12-Lead EKG
Anatomy & Physiology
Blood Borne Diseases HIV/AIDS, HBV
Communication & Interpersonal Skills
Computer Literacy
CPR, BLS Healthcare Provider
Domestic Violence
Employability Skills
Emergency Care
Health Unit Clerk Responsibilities & Skills
Knowledge of the Health Care Delivery System
HIPPA & Legal and Ethical Responsibilities
Math & Science Skills
Medical Errors
Medical Terminology
Physicians Orders – Read, Interpret & Facilitate
Safety and Security Procedures
Wellness & Disease Concepts
IMPORTANT NOTES REGARDING REGISTRATION:
Registration processes for Health Science classes vary by program. For information specific to Electrocardiograph Technology, please e-mail the counselor at Nancy.Bussell@browardschools.com
Students enrolling in any Health Science Education program must attend a Health Science program orientation on campus.  At that time, information about the required Level II criminal background check and drug screening, per The Joint Commission, will be fully explained. Students who do not have a valid social security number may encounter difficulty with certain state licensing agencies and registries. Contact the program counselor for specific information.
Industry Certification & State Credential Exams:
Students will be prepared to take an approved state and/or nationally recognized industry certification or licensure exam in their field of study.
College Credit Transfer Opportunity and / or Advanced Credit:
Upon completion of the program and meeting eligibility requirements, students may transfer into another Health Science program at one of Broward's Technical Colleges with advanced standing.
To get started in the Electrocardiograph Program, sign up today for a program orientation!
Get Started on your Career Plan Today!
Step 1⇒ Attend a Program Orientation
Step 2 ⇒ Take the Tests of Adult Basic Education or meet exemption criteria
See your counselor/advisor for details on test exemption criteria.

Accommodations for testing are available to qualified individuals.

Visit the Office of Disability Services for details before testing.
Step 3 ⇒ Meet with your counselor/advisor 
Receive test results

Discuss technical or academic program placement

Special needs

Financial aid

Registration procedures
Step 4 ⇒ Registration and Enrollment