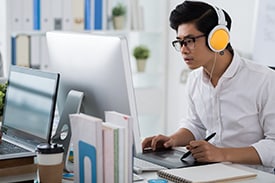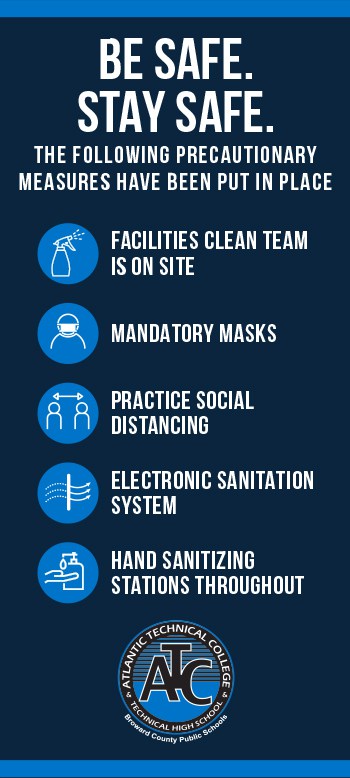 Get Started on Your Career Path Today!
Step 1 – Attend a Program Specific Orientation
Step 2 – Complete an Application
Step 3 – Apply for Financial Aid (Optional)
Step 4 – Request Disability Services (Optional)
Step 5 – Complete Registration Packet Forms
Step 6 – Counselor Interview
Step 7 – Registration & Enrollment
Game / Simulation / Animation Programming
Program Length:
600 hours (approximately 6 months – full time)
Delivery Method:
Traditional – 100% classroom based
Distance – 50% or more instructional hours via distance education (online)
Days & Times:
Traditional:
Monday – Friday     7:05 a.m. –  1:50 p.m. – full time
Monday – Friday     7:05 a.m. – 10:05 a.m. – part time
100% Distance – with mandatory weekly virtual labs and finals:
Distance – Monday, Wednesday, Thursday, Friday
Virtual Lab – Tuesday     6:00 p.m. – 9:00 p.m.
Course Content:
Students will be prepared for employment in careers such as a Game/Simulation Designer, Game Programmer, and Game Software Developer.  Students will receive practical experiences in game/simulation conceptualization, design, storyboarding, development methodologies, essential programming techniques, animation, game engine utilization, and implementation issues. Specialized programming skills involving advanced mathematical calculations are also integrated into the curriculum.
Additional Skills Covered:
Analysis, Design, & Project
Design Essentials & Documentation
Environmental Design
Event Modeling in Game Design
Game Development Tools
Game Management & Industry
Game Strategy
Job Readiness & Career Development
Music, Sound, Art & Animation
Rules of Play
User Interface Design
Industry Certification & State Credential Exams:
Students will be prepared to take an approved state and/or nationally recognized industry certification or licensure exam in their field of study.
To get started in the Game/Simulation/Animation Programming program, Sign Up today for a program orientation!
Advisor: [email protected]