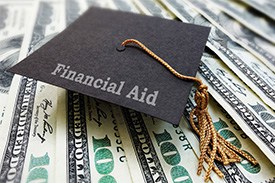 Fall Tuition Assistance Available for New and Returning Atlantic Technical College Students
It is our pleasure to announce a new limited-time tuition assistance opportunity for the Fall term.  This tuition assistance will allow out-of-pocket paying students to pay only $500 for the Fall 2020 term as opposed to the full cost.  Funds are limited, so start the admissions process today if you have not already done so! Please review the following restrictions/guidelines:
Individuals who are eligible for other forms of financial assistance do not qualify (i.e. Pell, FAFTF/Fee Waiver, CareerSource Broward, Vocational Rehabilitation, VA Benefits, other scholarships, etc.)
This is a limited-time offer until funds run out
This offer is for the August 2020 (Fall) term only
This does not include the cost of books and supplies
All Lifelong Learning course (e.g Microsoft Office, QuickBooks, etc.) are excluded
Other restrictions may apply
There is no additional application required to receive this tuition assistance. The funds will automatically be applied to your invoice as long as funds are available.  Payment instructions will be provided.  Do not delay; complete the admissions process today to take advantage of this opportunity.
If you have not already done so, get started by attending a virtual orientation https://www.atlantictechnicalcollege.edu/getting-started/ and by visiting www.fafsa.ed.gov to complete the 2020-2021 application using Atlantic Technical College's School Code: 012263.
For questions about this limited-time opportunity, please email [email protected].