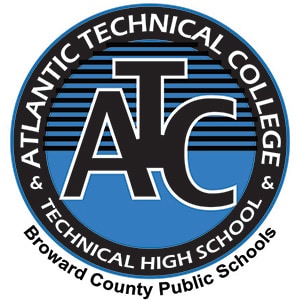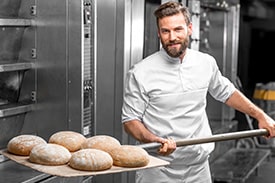 Get Started on your Career Plan Today!
Step 1⇒ Attend a Program Orientation
Step 2 ⇒ Take the Tests of Adult Basic Education or meet exemption criteria
See your counselor/advisor for details on test exemption criteria.
Accommodations for testing are available to qualified individuals.
Visit the Office of Disability Services for details before testing.
Step 3 ⇒ Meet with your counselor/advisor 
Receive test results
Discuss technical or academic program placement
Special needs
Financial aid
Registration procedures
Step 4 ⇒ Registration and Enrollment
| | |
| --- | --- |
| | Flyer with costs |
| | |
| | Syllabus |
| | |
| | |
| | |
| | |
Baking and Pastry Arts
---
This program is not being offered during the Fall term. 
Program Length: 600 hours/approx. 9 months – full time
Schedule: M – Th     4:30 p.m. – 10:00 p.m.
Course Content:                                                                                                                                                                        Students are prepared for employment as a baker or pastry cook in bakeries, restaurants, hotels and in any facility where baked goods and pastries are produced.
Subject areas covered are yeast products (breads, danish pastry, sweet  buns, croissants, rolls) pastry, cookies, cakes, cake decorating pies, quick breads, various desserts, creams, fillings, and presentation techniques.
Additional Skills Covered:                                                                                                                                                     
Bakeshop Ingredients
Cookies & Brownies
Custards & Creams
Enriched Yeast Dough
Fruit
Healthful & Special Needs Baking
Ice cream & Frozen Desserts
Icing & Sauces
Mise en Place
Pastry Dough
Petit Fours
Principles of Baking
Professionalism
Restaurant desserts
Tools & Equipment
Industry Certification & State Credential Exams:
None at this time.
College Credit Transfer Opportunity and/or Advanced Standing:
Students who complete the Baking and Pastry Arts course may enter the Commercial Foods and Culinary Arts program with advanced standing.
To get started in the Baking & Pastry Arts Program sign up today for a program orientation! Counselor: doris.gonzalez@browardschools.com.
Job Outlook in the Ft. Lauderdale area:
Demand for Bakers are expected to grow about 7%* between 2014 and 2024.
Entry level wages are about $10/hour**. Actual wages vary according to education, experience and certifications.
* Bureau of Labor Statistics
**The Florida Department of Economic Opportunity