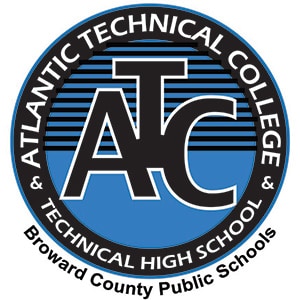 Job Outlook in the Ft. Lauderdale area:
Demand for Psychiatric Technicians is expected to grow about 15%* between 2015 and 2023.

Entry level wages for are about $12/hour**. Actual wages vary according to education, experience and certifications.


* Bureau of Labor Statistics
**The FL Dept. of Economic Opportunity
Psychiatric Technology & GED® Test Preparation
---
Prepare for the GED® Test and Earn a Technical Certificate at the same time! (A FICAPS Project)
Program Length:
Psychiatric Technology – 450 hours
GED® Test Preparation – completion time varies according to student progress
Class Schedule:
Monday – Friday – 7:30 am – 2:15 pm
Clinical times may vary according to facility.
Course Content:
Students will be trained for employment as Psychiatric Aides or Technicians, while also preparing for their High School Diploma. Instruction includes, but is not limited to, physical assessment, psychiatric and substance abuse disorders, developmental disabilities, health/wellness education, nursing assistant skills, and crisis intervention.  Psychiatric Technicians work with the under the supervision of a psychiatrist, registered nurse, counselor or social worker and participate in the development and implementation of therapeutic treatment plans for patients with mental health issues.  Students will also have the opportunity to take the CNA (Certified Nursing Assistant) Examination.
This program is part of the Florida Integrated Career and Academic Preparation System (FICAPS) and GED® Test preparation is embedded in the course work.
Additional Skills Covered;
Psyciatric Technology:
Blood Borne Diseases HIV/AIDS, HBV
Communication & Interpersonal Skills
Computer Literacy
Cultural Competency
CPR, BLS Healthcare Provider
Employability Skills
HIPPA
Infection Control Procedures
Legal & Ethical Responsibilities
Medical Terminology
Nursing Assistant Skills
Responding to Emergency Situations
Safety & Security Procedures
Wellness & Disease Concepts
GED® Test Preparation:
Science
Social Studies
Reasoning through Language Arts
Mathematical Reasoning
Admissions Requirements:

Basic Skills (TABE) Testing
Completion of a program orientation
Interview with Program Counselor/Advisor
Clearance on FDLE LEvel II Background Check
Negative Drug Test Results
Immunizations and Physical Examination
IMPORTANT NOTES REGARDING REGISTRATION:
Students enrolling in any Health Science Education program must undergo a Level II criminal background check and drug screening, per The Joint Commission. Students who do not have a valid social security number may encounter difficulty with certain state licensing agencies and registries. Contact the program counselor for specific information.
Industry Certification Exam & State Credential:
Students will be prepared to take an approved state and/or nationally recognized industry certification or licensure exam in their field of study.
College Credit Transfer Opportunity and/or Advanced Credit:
Upon completion of the program and meeting eligibilty requirements, students may transfer into another Health Science program at on one of Broward's Technical Colleges with advanced standing.
To get started in the Psychiatric Technology/GED® program, sign up today for a program orientation.